Information about the links or groups of Taiwan.
Information For Visitors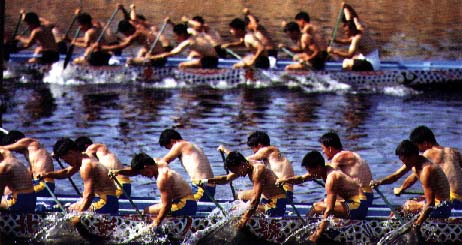 Tourist Information Hot Line
The Hot Line provides a wide range of assistance in English (or other languages as needed) on every aspect of travel in Taiwan. The hot line is operated every day of the year from 8 a.m. to 8 p.m. (Taipei time).
Tel : 1-886-2-717-3737
Search Taiwan

Scenery
links to pictures of Taiwan including Alishan, Hsiao Liuchiu, Hualien, Kaohsiung, Maolin, Yangmingshan National Park, Tatun Natural Park, Taroko Gorge, and Jade Mountain.

Amerian Institute in Taiwan (AIT)
A web site that provide all the information such as: AIT Overview; Visa Services; Agricultural Serices; Hours of Operation and Holidays; Information on Taiwan; Commercial Services; American Citizen Services; American Cultural Center; and Services in Southern Taiwan

The World Factbook 2002
In general, information available as of 1 January 2002 was used in the preparation of The World Factbook 2002... Introduction of Taiwan: Information about the country from the CIA reference source.

Taiwan Tour Information
"We are delighted to welcome you to Taiwan, ROC, an island of incredible scenery and cultural attractions. As you visit Taiwan, you will be fascinated by the colorful cultural expressions, such as elaborate festivals, distinctive folk arts, well-preserved traditional architecture, and other more. You will also see some beautiful and unique scenery on your trip...".
Search Culture in Taiwan

Taiwan Map.com
Looking for a specific landmark in Taiwan? Want to locate an address? Your Ultimate Guide to Taiwan.

Taiwanese Cuisine: A Cornucopia of Delicacies Taiwanese cuisine originated in Fukien. This province, located in southern China, began to prosper in the Sung dynasty (960-1279). During that period the Yangtse River area, rich in fish and rice, was already well developed. Merchants from Hangchou and Ningpo, port cities in the delta, were bustling between their home ports and Fuchou in Fukien, bringing to Fuchou the art of Chiangche(now Shanghai) cuisine.

Taiwan Cuisine Taiwanese food, at its heart, is a simple, rustic cuisine which makes the best use of the most naturally abundant ingredients. It has enjoyed somewhat of a revival in the past few years. Two basic influences have driven the development of Taiwanese cuisine: the unique geography of Taiwan, and international influences.

Eat Your Way Back to Health! Food and eating are an integral part of over 4,000 years of Chinese culture. In a nation that has frequently suffered from starvation, a common greeting is "Have you eaten yet?" Even now, meals still hold a central place in Chinese society. Most visitors to Taiwan comment on the great Chinese cuisine and the seemingly endless supplies of colorful fruits and vegetables seen everywhere, from the traditional street markets to the Westernized supermarkets. This national obsession with food, begs the question, are the Chinese concerned with eating healthily?

The Teppanyaki Experience In Japanese,teppan means an iron plate or a steel sheet, and yaki, stir-fried food or stir-frying. The whole experience of eating teppanyaki, however, proves this word is far more than the sum of its parts. Teppanyaki is stir-fried meat and vegetables cooked and eaten off a large, table-top grill. It is a mouth-watering form of cuisine which continues to increase in popularity as adaptations are made to suit local taste preferences.